Are you using Facebook's Timeline or have a Facebook fan page? Want to discover 5 needs to know to Stand Out from the Facebook crowd? – almost 1 billion now! Read on to discover 5 key questions you -as Facebook user- should be able to answer, before you even start using Facebook.
Last week Mari Smith presented me as her new Chief Facebook Moderator for her fan page. Mari Smith is a social media keynote speaker, Trainer, Facebook marketer, Coauthor of Facebook Marketing: An Hour a Day
and Author of The New Relationship Marketing: How to Build a Large, Loyal, Profitable Network Using the Social Web
(these are affiliate links). As Facebook moderator for Mari's fan page, I receive a broad range of questions on Facebook. I wanted to take the opportunity here and share 5 Key Questions I think all Facebook users should be able to answer (and bookmark). Here we go:
#1 Should you delete your Facebook page and use Subscribers only?
Mari Smith is a big fan of the Subscriber feature and wrote an article about it recently in the FB and Business magazine. Mari does still recommend for business purposes that you have a fan page as well. There are many benefits that fan pages have over a profile, such as: SEO/content gets indexed on Google, add custom apps, run contests (through third party apps), run ads/sponsored stories to drive traffic/get more fans, and have access to detailed analytics.
#2 What do you need to know about Facebook promotions?
Contests or Sweepstakes are a great way to get more traffic to your Facebook page and generate a lot of engagement on your wall. I did an interview with Ben Pickering – Strutta's CEO- that shines a lot of light on how to run successful online promotions. Basically, before starting a promotion on Facebook you should know the answer to these 3 questions:
1. what's your goal and what type of promotion supports this?
2. which promotion platform or application should you use?
3. are you aware of Facebook's promotion guidelines?
Mari's take on the promotion guidelines come down to 3 key points:
"you no longer need written permission from Facebook in order to run a contest".
"you no longer need an account rep at Facebook, nor do you need to meet the minimum monthly ad spend".
"but you still must administer ALL contests on Facebook via a (third-party) app ON the Facebook platform."
#3 What to do whenever you run into a Facebook Issue?
As Facebook is growing and changing the platform – so do the number of issues and users who experience bugs; I've heard Facebook users talk about fan pages that change to community pages or accounts that get deactivated. Should you ever experience a problem on Facebook, here's a great list of Facebook Forms -created by Mari Smith- to contact Facebook directly.
If you want to know if other Facebook users experience these same Issues, here are two great resources to learn more: Facebook Known Issues and Facebook Community Forum.
#4 What type of apps should you use for your Facebook welcome tab?
Every Facebook page owner should start with adding a customized welcome tab -as landing page- to their page, so to personally welcome your first time visitors and receive a Like with a compelling Call to Action. There are a vast number of FREE and PAID applications to choose from. Visit Mari's BIG LIST of apps to learn more. Also check out "How to Customize Your Facebook Welcome Tab" for -easy to follow- step by step instructions on iframe tabs. If you're thinking about hiring a Facebook page designer, be sure to read or scan "4 Facebook fan page designers to kick-start your business".
#5 How to prepare for the public release of your Timeline?
Facebook recently announced rolling out Timeline for all Facebook users. Whether you like it or not – Timeline is coming. The first thing you should do is to review past posts and check your privacy levels! To do so go to your Activity log on Timeline (only you can see your own Activity log). Via your Activity log you can go through every single post and activity to check the privacy level and visibility, along with several other features.
Take Notice of Mari's 2 tips:
"TIP #1: When on your Activity Log page, look at the button on the very top right that says "All" – click that and you'll see a large menu of options to view just certain types of posts on your log!"
"TIP #2: Right next to the Activity Log button at the top right of your Timeline, there is a little gear icon – click that, then click "View As…" and you'll see how your Timeline appears to the public. Type in any friend's name at the top and you can also see how your Timeline appears to that friend."
I hope you'll find the answers to these 5 Key Questions helpful! Should you have any questions on Facebook, be welcome to visit Mari Smith's fan page -say hi or Like Mari's fan page- and leave a comment on the wall. I'm happy to serve you there and see if I can help you with the right answer. And / or leave your question or reaction in the comment box below (scroll down to find the disqus comment box
)
ONE FINAL THING:
Mari Smith just introduced a fabulous new course "Extreme Fanbase Growth". It's one of the best online Facebook courses I've ever seen to grow your business with Facebook. Just click on the banner image below, to learn more: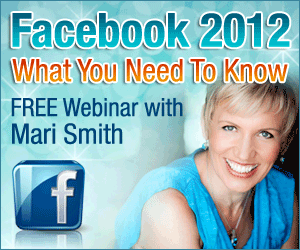 Juan Felix
is the owner of Mirror Yourself. His company offers
smart
marketing strategies, guided by creative ideas and measurable results. His focus these days is on how to use social media like Facebook, Twitter, YouTube and LinkedIn to position your business online.
Juan is also the senior editor and contributing author of Nieuwe Media Gids. An online magazine to support Dutch entrepreneurs and marketers with new media marketing.
Juan writes for one of the 4 major magazines in the US, fb&business, where he shares his latest insights on Facebook for business.
Juan Felix
blog comments powered by

Disqus